Preparing Your Home for Your Holiday Christmas Party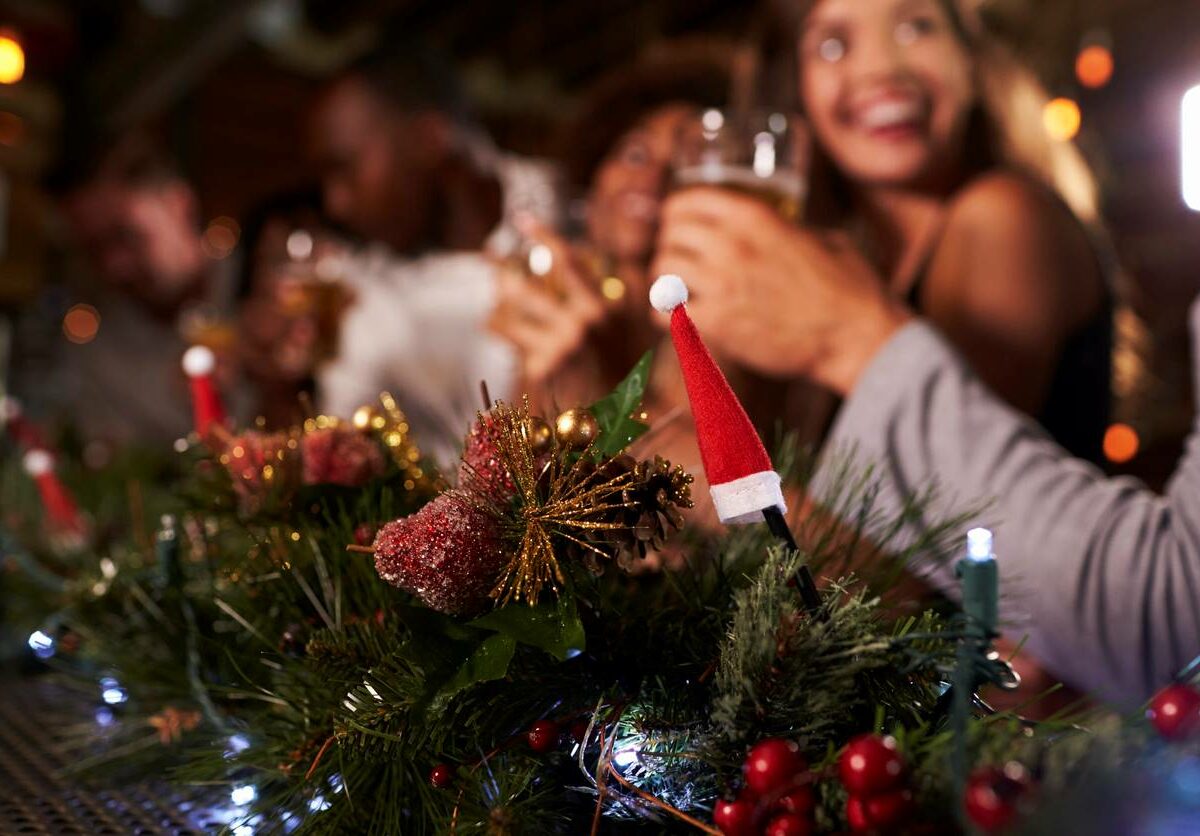 Holiday parties are a great way for friends and family to get together and share the season in a fun and festive style. However, whether it's a small gathering of friends or the entire family, there's a lot that goes into preparing your home for a holiday party.
But why spend your time on the day of your holiday party ensuring everything runs smoothly when you can instead take prior steps to ensure you relax and enjoy the festivities? Allow our team at Trojan Storage to guide you through the best ways you can prep your home for your upcoming holiday party.
Why Should I Prep for My Holiday Party?
To ensure your holiday party is all the more special, it's best to do some planning and organization ahead of time. After all, there is a satisfaction in being organized that some often overlook. Preparing your home before your holiday party also unlocks a wide range of benefits, such as:
Gives you time to prepare
Relieves stress
Helps you avoid the kitchen
Helps you enjoy the party
Holiday Organization Tips
As you realize how planning and preparing your home can benefit your holiday party, it's time to get to work. With so many holiday organization tips out there, it can be overwhelming to know where to start. But with the right tools and a good idea of where to start, you can prepare your home for the festivities in no time.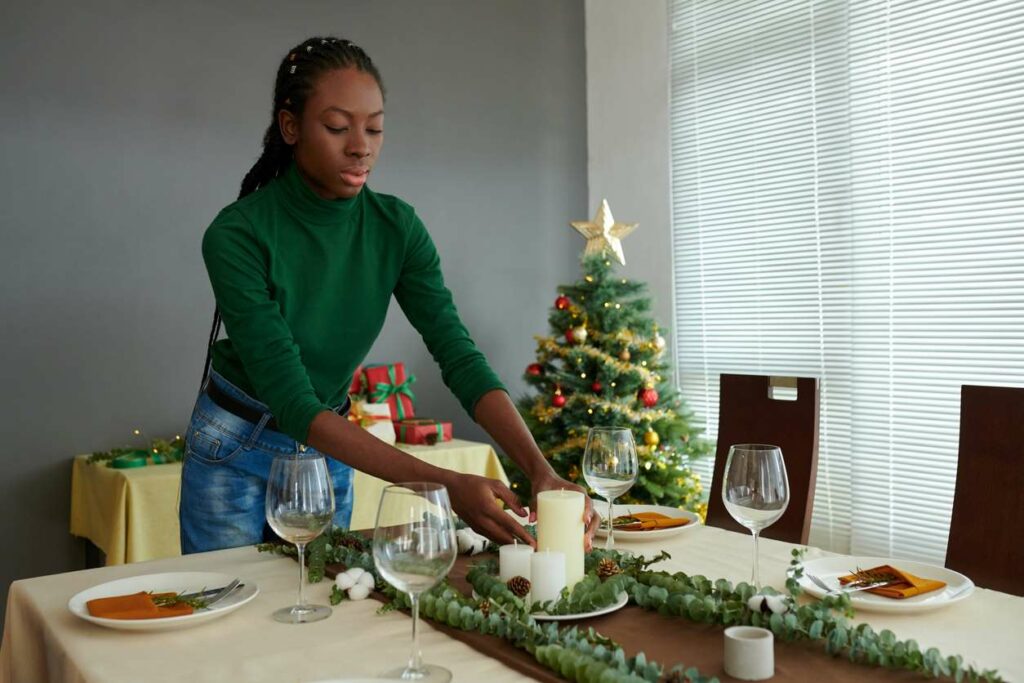 1. Deep clean your home.
Among the best first steps to go with is doing a deep clean of your home. This can include clearing any hallways, tidying up living rooms and kitchens, or clearing any countertops and tables. As you clean, make sure you don't leave behind any excess moisture and dry off every surface carefully.
2. Rearrange furniture.
If you plan to have a large number of guests at your holiday party, the next best step is to rearrange furniture for the added space. Not only does it create more walking room, but it does so without eliminating seating areas and opportunities for décor.
3. Put up holiday decorations.
The holidays only come around once a year. Why not take advantage of the season and spice your home up with some holiday decorations? With a wide variety of holiday décor ideas out there, you can let your creativity soar, all while entertaining and impressing your guests. As it's your home, you can go as light or as all-out with decorating as you want.
4. Spice up your bathrooms.
By decorating and preparing your home for your holiday party, you should make sure you don't leave any room unnoticed. Yes, this includes your bathroom. Keep your bathrooms well stocked with toiletries and towels for maximum comfort and convenience. Try adding a festive towel or a decorative soap dispenser or holder to enhance the atmosphere.
5. Prepare guest bedrooms.
Do you plan on having any guests stay the night? Ensure that your spare or guest bedrooms are ready to take in any overnight stays. Make sure your beds are made, all counters are clean, and have space for your guests to store their belongings.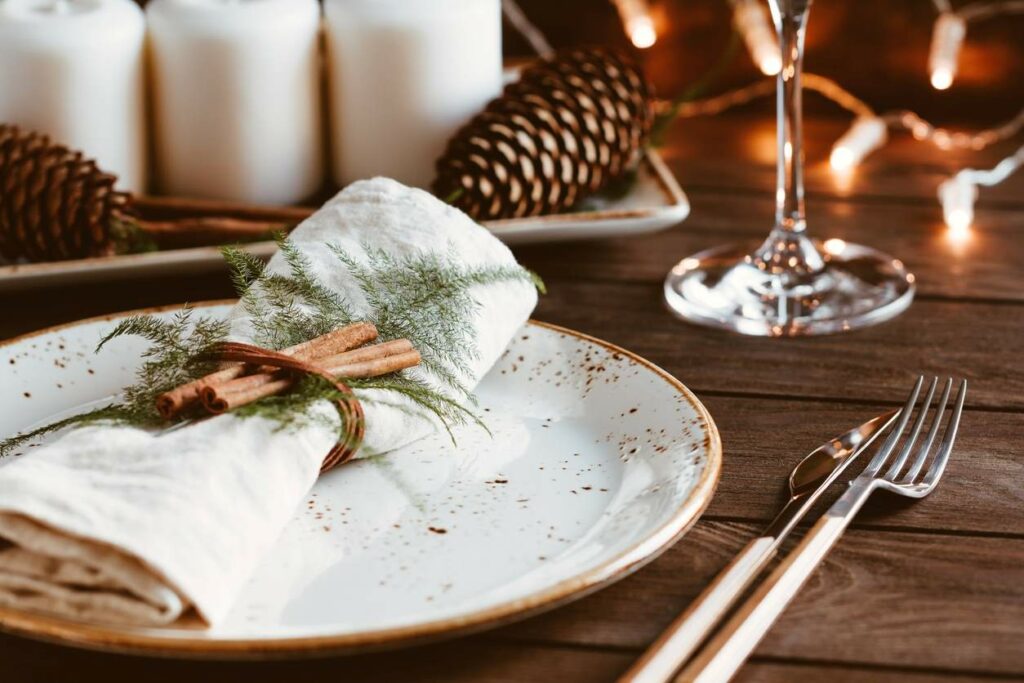 6. Have snacks ready.
What's a good holiday party without some food and snacks? We recommend taking the time and preparing special homemade snacks to make your holiday party unique from the rest. If you are crunched for time, however, store-bought food is still a convenient yet worthwhile option to go with.
7. Create a drink station.
Alongside the snacks, drinks are also a common sight and delicacy at a holiday party. We recommend mixing up a festive drink to help kick back and enjoy the season. However, make sure water is readily available and accessible for all your guests as well.
Additional Holiday Party Prep Tips
Prepping your party ahead of time can save you a whirlwind of headaches in the long run and allow you to properly enjoy your party. However, when the day of the party arrives, it's worth your while to take some last-minute procedures and check-throughs to ensure your home is in prime party condition. Here are some of our personal tips for day-of holiday prep:
Do a quick check throughout your home before guests arrive.
Prepare all hot food that you're serving the day of.
Set out all drinks approximately 30 minutes before your party starts.
Double-check all bathrooms are fully stocked and clean.
Make a place for your guests to put shoes and coats.
Rent Seasonal Self Storage With Trojan Storage Today!
When your holiday party and the holiday season come to a close, you'll need a secure place to store your seasonal decorations and items. Thankfully, your storage solution is readily available at Trojan Storage. With several locations across the country, you'll have no problems finding the best self storage units near you. For more information about our self storage, visit our FAQ and storage tips pages.

Ready to get started? Fill out our online contact form to rent or reserve your storage unit today!
More From Trojan Storage