Commercial Storage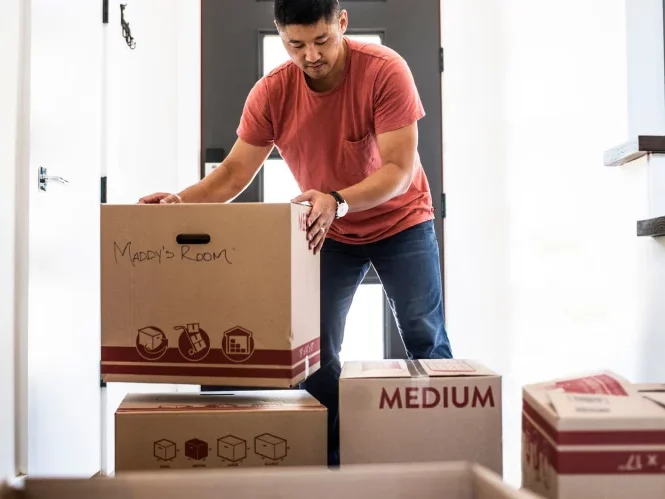 Why Choose a Self Storage Unit for Commercial Storage?
Running a business involves a careful balance of planning and organization. No matter what industry you work in, whether you own an online store or a brick-and-mortar location, the need for storage space is a common denominator.
With a self storage unit, you can create the extra room your business needs to thrive without the high overhead costs of a warehouse. Find a facility near you and let Trojan Storage connect you with the right space to enjoy a clutter-free workspace and easy inventory management.
Flexible Leases for Long- and Short-Term Storage
A self storage facility can provide flexibility you could never find in a warehouse or a large rented space. We understand that everyone's storage needs are different. Seasonal businesses may only need additional space for a few months, while others may be looking for a long-term storage solution.

At Trojan Storage, we let you craft your lease to fit your timeline. With month-to-month rental options, you can increase your storage capacity to a larger unit or downsize if you need less space to meet your needs throughout the year. This ensures you always have the most affordable storage option.
Unit Sizes for Every Kind of Business
Our wide selection of sizes allows us to cater to all our customers, but we know these choices can be overwhelming if you're new to self storage. That's why we've created our self storage size guide—a handy tool that uses 3D models to give you a visual estimate of the space available across all our unit sizes.
Small businesses looking for only a little room can benefit from our tiny but mighty 5×5 units, while our massive 10×30 storage units can handle even the largest shelves and appliances. No matter how much space you're looking for, Trojan Storage can help you find it.
Climate-Controlled Storage Units With Drive-Up Access
Climate control is your best option for year-round protection from the elements. Extreme heat or cold can cause vulnerable items like wooden furniture, leather, plastics, electronics, and paper products to deteriorate over time. This means that if you plan to store documents, equipment, or fragile items, a climate-controlled storage unit is a must-have.
Along with climate control, drive-up access can make a huge difference in streamlining your operations. Enjoy the convenience of unloading your items directly into your unit without the burden of a long parking lot or stairs. With drive-up access, you can organize and cycle your inventory with ease.
Rent Your Commercial Storage Space From Trojan Storage
Upgrade your commercial storage with Trojan Storage. With flexible leases, affordable units, and climate control, you'll have the space you need to tackle everything that comes your way. Contact Trojan Storage to secure your commercial storage space today.